Character Creative Bronze Arts Award Course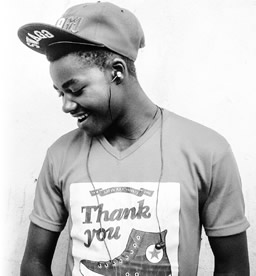 Top Dog Workshops are proud to deliver our bespoke 'Character Creative' accredited Arts Award courses. These have been delivered all over the UK for over ten years, working with young offenders in and outside of custody to explore many creative arts and produce a music track, album cover & music video and achieve a Bronze Arts Award in the process.
What our clients say about the Character Creative Course:
"A very inspirational and creative course, which helped to develop self-esteem and promote the belief and confidence to effectively play a part in creating a music video, song and producing a photographic album cover. Through the group and individual work, each participant was able to feel a great sense of pride and achievement in the quality of the work completed, displaying a gratefulness of the opportunity to participate on such an inspirational creative arts course. From the effective, professional and compassionate attitude shown by the tutors delivering the course, each participant felt a sense of worth and involvement within the course delivery which enabled every participant to excel on the work completed." – Luke Franklin, Senior Custodial Case Manager, Ixion Holdings (Course delivered at Aylesbury Prison)
The Character Creative Urban Arts course works towards achieving a Bronze Arts Award through participation in a variety of Art experiences. The Bronze Arts Award is a Level 1 award on the Regulated Qualifications Framework (RQF). Participants also reflect on issues surrounding living restoratively and then express their ideas in the form of a group track and music video.
Bronze is a four-part award and young people complete activities, collecting evidence to fulfill the four sections of criteria and create an assessment portfolio.
Part A - Arts Participation: Young people take part in Arts related workshops and activities, then record their progress and experience through a variety of media such as worksheets, photographs, video or arts material produced.
Part B - Arts as an Audience member: Watching and experiencing the Arts is an important part of understanding what you want to create and how to improve your work. This section asks the young person to review Art work they have seen and share what they have learnt about it with others.
Part C -Arts Inspiration: Participants research their arts inspiration and explore what it is about that Artist work and story which connects with them and inspires them creativity.
Part D - Arts skill share: Sharing skills we have learnt with others helps builds confidence in our own knowledge and also refines our own skill set. Young people have a chance to demonstrate art techniques and critique their communication skills
Once the four sections have been completed the Arts advisor will arrange for the groups work to be moderated. Although there is no official time limit in which to complete the award, it is expected that a participant works equivalent to 30-40hrs on the course.
RPUK
As we are linked to Restorative Practice UK all our work aims to reflect on what restorative practice looks like in day to day life and how it can positively impact our communities. On all our courses we explore 4 of the core principles of RP.
Valuing others
Taking responsibility
Making amends
Living restoratively - creating a restorative action plan for the future
Art Forms explored
Each Character Creative course has bespoke elements to fit the need of the client. However, in most cases the elements of following art forms will be covered if time allows:
Lyric writing
Music production
Creating a storyline
Film production
Drama
Photography
Visual Arts
Graphic design
Poetry and spoken word